Rental information
Staying safe and fully protected on an electric bike
The electric bikes (e-bikes) rented from bikool centres are selected from among the biggest brands on the market, and are fully compliant with both French and European standards.  As a user, you have no more obligations than a "normal" cyclist.
We remind you that bike helmets, while not obligatory, are highly recommended.  High-visibility vests are only mandatory at night and outside urban areas, or when visibility is low (find out more about wearing and adjusting your helmet).
As for the rental terms and conditions, we'd like to draw your attention to the following safety instructions:
- the minimum height for use is 1.55m,
- all minors must be accompanied by a responsible adult,
- it is prohibited to carry an additional person on the e-bike, except using the child seats provided at rental (see Accessories),
- the user must only use the e-bike in a normal manner.  In particular, this means not crossing and/or running into obstacles (pavements, large stones, etc.) or performing any kinds of acrobatic stunts (wheelies, etc.) which could endanger the user or damage the e-bike,
- our bikes are fitted with bike locks.  These must be used when the e-bike is left without supervision.
(see Rental Terms and Conditions).
How to use an e-bike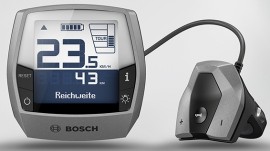 The electric bikes provided by bikool are high-performance, yet extremely easy to use.  There are four power settings (Eco-Tour-Sport-Turbo) which you can select at will.  You can also choose to use your e-bike without motor assistance.
Please note that motor assistance will only switch on when you are pedalling.  If you stop pedalling, the assistance will stop as well.  It will also stop if you apply the brakes.  Thanks to this, using an e-bike is very similar to riding a normal bicycle.
(find out more about "using our e-bikes")
Breakdown assistance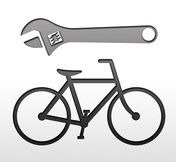 In the event of a breakdown which prevents you from using your e-bike normally, bikool provides a breakdown service in compliance with the Rental Terms and Conditions.  Breakdown assistance is available during the days and times of e-bike rental at the rental location concerned.  Just call the following numbers:
Around Paris : Tel. +33 (0)1 39 82 48 47

Assistance provided will be free if the defect is a result of a problem inherent to the e-bike.  In the event that the Client is responsible (see Article 8 of the Rental Terms and Conditions), the Client will pay the cost of intervention.  The fee structure is as follows:
Breakdown location at less than 15km from the rental location: 35€ inc. Tax.
Breakdown location at more than 15km and less than 30km from the rental location: 60€ inc. Tax.
Breakdown location at more than 30km from the rental location: cost will be based on number of kilometers (2€ per km inc. Tax).