Purchasing an e-bike

Find the perfect bike for you
Buying an electric bicycle with bikool
There are (at least)  5 good reasons to buy an electric bike with bikool :
1. bikool offers a fleet of high-quality e-bikes available for rent.  Our e-bikes have been carefully selected from the newest models on the market, and are designed for intensive, constant use
2. bikool has extensive experience in e-bike rental, which we use to offer you the perfect e-bike for your needs
3. bikool lets you test out your e-bike for a trial period of your choice, enabling you to see how the bike suits your environment and your use.  You'll have the time you need to make the right choice
4. bikool offers exceptional value for money and will deduct all or part of the rental price from your purchase*
5. Lastly, bikool will deliver your e-bike to your door*, for the departments 75, 78, 92, 95, 06 and 83
Our recommendations for choosing a real high-quality e-bike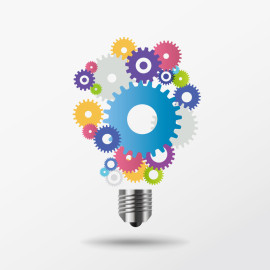 Our objective is to freely and fairly advise an e-bike for you and ensure that you make the most of it and enjoy the best possible value for money.  Thanks to our strict selection process, we provide you with expertise from the best manufacturers around.
From a range of criteria, we look primarily at the choice of motor, where it is located on the bicycle, the battery life, the manufacturer's experience in bike manufacture, the quality of the equipment on offer and the irreplaceable "extra" from bikool- feedback from our rental customers.
Try your e-bike before you buy it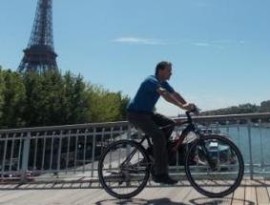 Everybody has their own desires, objectives and constraints.  No matter how good our advice is, you'll still need to try the bike out for yourself during a trial period.
This is why bikool offers a range of pre-purchase trial packages for the duration of your choice, enabling you to test your e-bike in your own environment and according to your own use.  The rental price will be deducted from the purchase price if you decide to buy an e-bike from bikool*.
To find out more about our e-bikes and our special offers, contact our Sales Advisors in Paris-Ile de France and the Côte d'Azur by e-mail or telephone through the "Contact" section of the main menu, or by using the following details :
Buy an e-bike with bikool Paris-Ile de France

Buy an e-bike with bikool Côte d'Azur

Departments 75, 78, 92, 95

Tel. 01 39 82 48 47

Departments 06, 83

Tel. 04 97 04 77 41
*for terms and conditions, please contact our Sales Advisors